DESIGN OF SHOWROOMS AND SALES OFFICES
1. TREAT YOUR CLIENTS ROYALLY
Cozy reception area, refined decor… the Showroom combines, innovation, quality, service and conviviality.
Organized with clarity the visitor discovers materials, finishes, fixtures, and a multitude of ideas designed to capture their imagination.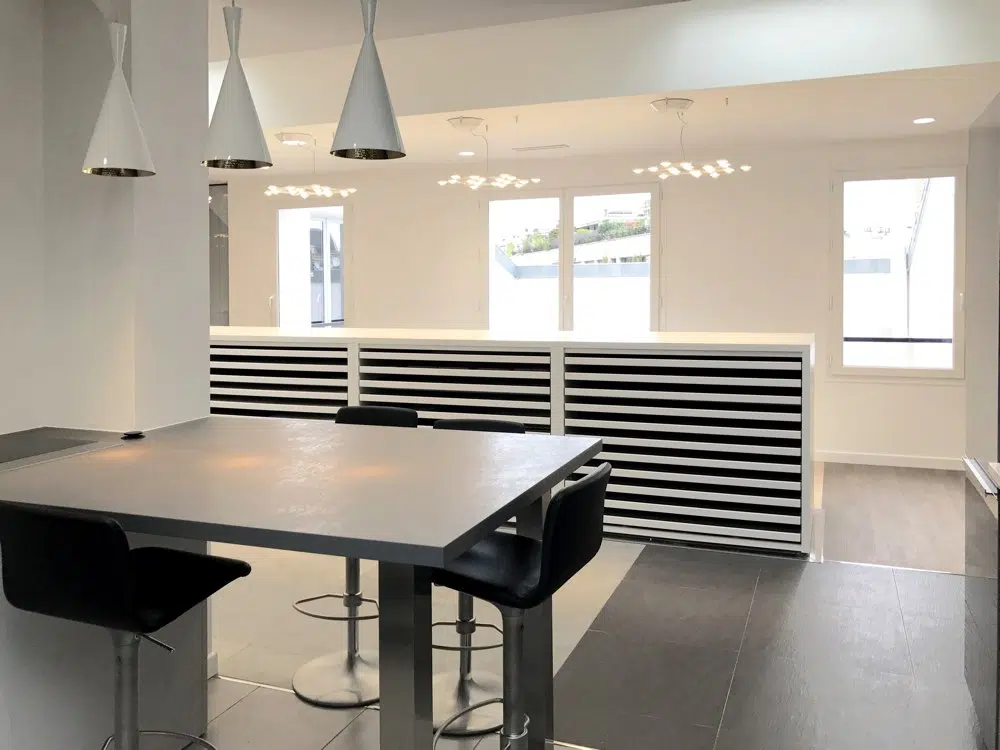 2. STRENGTHEN YOUR CORPORATE BRAND
Articulate your values and reassure your homebuyers through a quality and innovative Showroom.
Much more than a place to select finishes the Showroom provides the homebuyer a one-of-a-kind opportunity to visualize their future environment and lifestyle.